As a writer, you are constantly on the lookout for current SEO trends and strategies to improve your content. As Google's algorithm continues to roll out updates, it's important to stay ahead of the curve and adapt accordingly.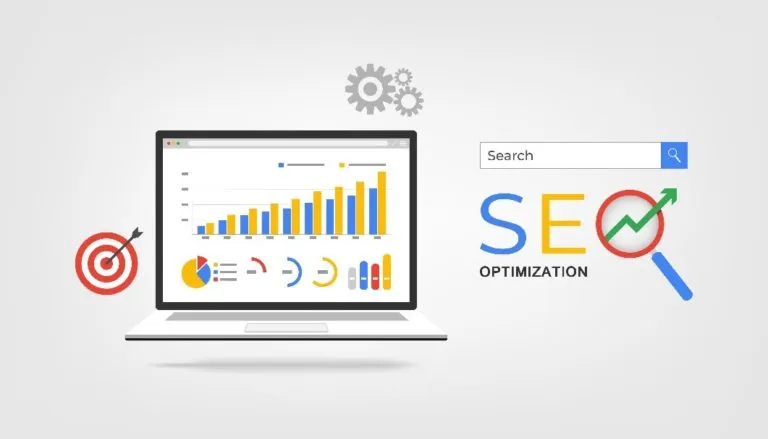 This article will inform you about all the latest trends to look out for and what you should be integrating to improve your content marketing for 2023.
Relevant SEO Trends
On average, according to SEO Statistics, the content length which ranks well is about 1500 words.
As Google keeps updating its Natural Language Processing (NLP) algorithms, it will require more quality content and pick those out to rank higher for keyword research.
Long-form content is one of the best ways to rank well on Google search results pages.
The most effective way to create content that sells is by creating content that solves problems or answers questions for the user. It's not enough to just have great content; it has to be useful.
The key is to create high-quality content which answers the specific search query of the user. Also, this type of content generally tends to highlight E-A-T guidelines (Expertise, authoritativeness, and trustworthiness) principles so it does have higher SE rankings overall. These types of content will have high domain authority, increased click-through rates, and more sale conversions as well.
Plus, if you wanted to be placed on Google's featured snippets, then focus on content quality that is geared to inform the user. So, next time you write a blog, target the user intent and choose semantically related keywords and topic clusters to cover your article in-depth.
Google Schema Markup
Have you ever searched on Google and seen results appear that contain rich snippets or extra information on them? This is essentially the power of schema markup. Schema markup structures data on your website to help Google better understand the meaning behind your content. As a result, your website is more likely to show up in relevant searches and you're more likely to get noticed by potential customers. If you want, there are also Google Schema Markup Testing tools to help you measure how well it ranks.
Predictive Analytics
In addition, predictive analytics and behavioral patterns on Google will be even more relevant in the future. Since Google stores key data in terms of consumer browsing habits and search history to provide the user with similar search queries, it's therefore imperative to elicit relevancy all throughout your content delivery.
Build a Strong Backlink Profile
We all heard about how important it is to earn and build backlinks when it comes to SEO.
According to HubSpot, long-form content with over 2500 words get the most shares and links.
There are many ways to build your backlink profile for your content through guest posting and other public relations. Also, it isn't always about how many backlinks you can earn, but how many of those are actually quality-proven. So, focus on getting a few good ones as opposed to many poor ones.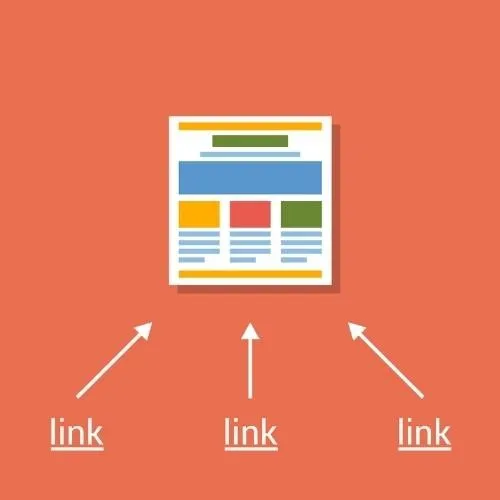 AI tools can help you write Content Faster
By 2022, AI and SEO will become an integral part of digital marketing. You can use various AI tools such as Jasper AI, Fraser, Copy AI, Writerzen, Inlinks, and more to help you generate content much faster and more efficiently. These are used to help you improve your site's search engine rankings by automating semantically related keywords for your page, informing you of the appropriate content length you need, how you should arrange your headings/subheadings, and what internal and external links to include based on the competitor analysis. However, do keep in mind not to make your content too Google-friendly, otherwise, it could deplete the value and readability which are essential to rank higher these days.
Include Videos in your Content
Videos are the #1 chosen category for you to use if you want to rank higher. More than half of internet traffic will have come through videos whether that may be on social channels such as Youtube, Facebook or TikTok, or other popular social media channels. People have better retention when it comes to visualization. Thus, you ought to think about targeting the millennials and Gen Z's with TikTok viral videos too.
Website optimization is important for improved user experience
Main Core Web Vitals:
1.Largest Contentful Paint (LCP)
This is the metric used to determine how fast your web page content or image loads after it's been clicked.
2.First Input Delay (FID)
This is the key measurement of when a user will interact with your site, to the time it takes for that browser to actually load.
3.Cumulative Layout Shift (CIS)
How much unexpected errors is your website getting in terms of layout structure? Is your text position arranged in the correct manner? The lower the number of your CIS is, the better the experience is for your users.
Google especially prefers to choose quality websites thus it is recommended that you try to optimize your Main Core Web Vitals as much as you can. You can use SERP racer and other Web Page Analyser tools online to see how good your website's performance is.
Nevertheless, it is also advised to activate your websites with Accelerated Mobile Pages (AMP) to make them more suitable for mobile versions. Since a lot of people are on smartphones these days, don't overwhelm your website by placing a large image. Instead, use image-compressing apps like Squoosh to keep it under 100kb.
Visuals, Visuals, and more Visuals…
2023 will be all about visuals that will be used to not just search for a product and shop, but to also find information, so ensure your images are of high quality. Include relevant descriptions or captions to help search engines easily find them.
Google Discovery Ads
Google discovery ads will play a more important role in delivering mobile-optimized image ads on the Youtube App,Google App or Gmail app. These are based signals and interests of the consumers as they are browsing. So, to stay relevant to all users across Google feeds, target your ads specifically with the intent in mind to allow discovery find your product and services easier for the user.
What is the MUM(Multitask Unified Model) and Why it Matters?
The annual Google I/O conference has introduced the MUM (Multitask Unified Model) on 20th May 2021, which essentially uses Natural Language Process to understand semantic and topic clusters even better. In other words, Google will be able to answer your search queries in a more exact and concise manner. It can derive the intent from search queries in 75 multiple languages and interpret various co-occurrence signals such as different media formats(videos,images,audios). Therefore, if you want your content to rank high in the future, make sure you touch upon all the topic clusters, provide high-quality links and formulate the "EAT" strategy all throughout so that Google will be able to easily detect what your content is providing for the user.
Voice Search is becoming increasingly popular
In addition to mobile optimization, voice search will become even more popular in the year 2023 due to the increased use of smartphones and AI technologies. Thus, ensure that you also target long-tail keywords in your content because people would abbreviate longer-based queries via voice as opposed to manually typing shorter keywords.
Conclusion
The number one key takeaway is that quality is more important than anything else. Have you heard about that recent Google helpful content update? This was previously rolled out on September 9th, 2022 stating that relevancy and reader engagement is needed to rank high. So, keep a quality-insured checklist and you will be on your way to writing a good SEO-Optimized blog.
Furthermore, after you are done with creating content, use page analytics to look out for what factors don't rank and see where any improvements can be made.
Some important metrics to consider:
Average pageviews
Average time on page
Number of links (and quality/relevancy of links)
Organic search ranking/impressions
Organic search traffic
Click-through rate (CTR)
Content engagement (e.g. comments, shares)
Bounce rate
Lead generation/conversions (e.g., purchase, sign up, download, contact)
Contact us to learn more SEO Strategies
If you need more advice on SEO strategies then feel free to contact us. We are experts in the SEO industry providing you with quality Thai backlinks and Thai language content using well-optimized strategies to keep you staying ahead of the competition.